The 25th international exhibition of the chemical industry and science "Chemistry-2022"
10.11.2022
Dear customers,
We are happy to inform you:
The 25th international exhibition of the chemical industry and science "Chemistry-2022" has come to an end. "Chemistry-2022" was held at Expocentre Fairgrounds with support of the Ministry of Industry and Trade of the Russian Federation, Russian Chemists Union, Russian D.I. Mendeleev Chemical Society, Department of Chemistry, Moscow State University and under the patronage of the Chamber of Commerce and Industry of the Russian Federation.
ECROSKHIM LTD. is a regular visitor and a participant of the exhibition.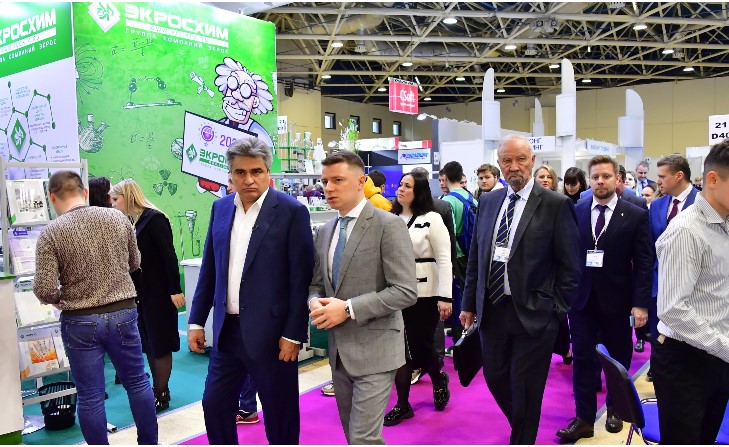 This year over 200 companies from India, Iran, Kazakhstan, China, Belarus, Russia and Turkey took part in the exhibition. 55 new exhibitors – 7 of them coming from foreign countries and 48 coming from Russia became the participants of "Chemistry-2022".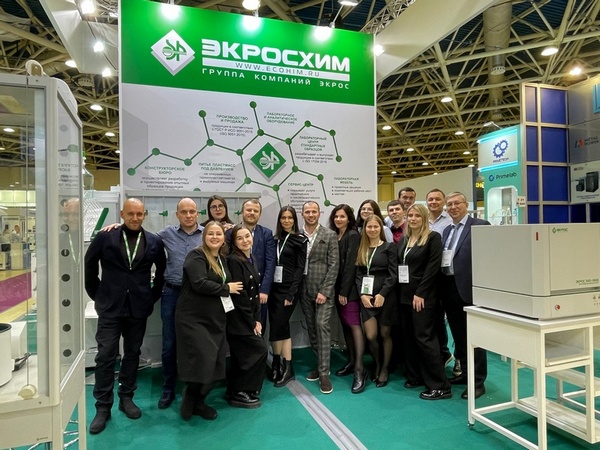 Thematic sections covered all areas of chemical industry. Sections were dedicated to raw materials for the chemical and petrochemical industries, agrochemistry, petrochemicals, small-tonnage and green chemistry, analytical, laboratory, industrial pumping and compressor equipment, polymer materials, the latest technologies and scientific developments, automation, digitalization of production, and much more.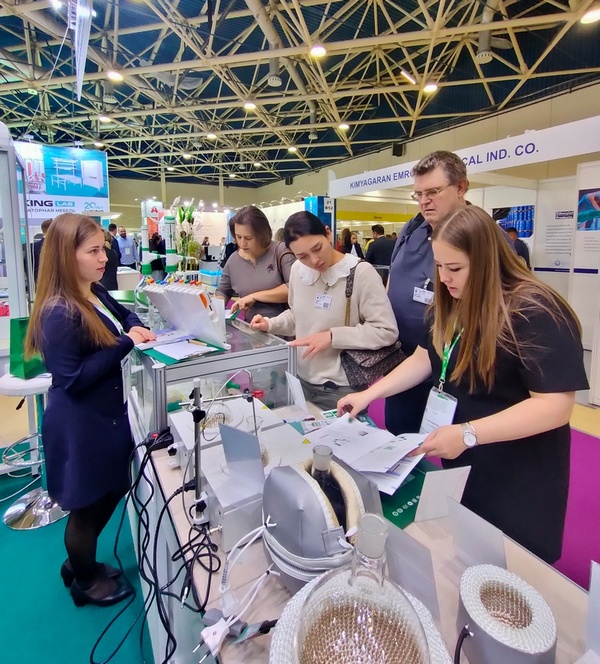 We find it important to mention that a wide range of production from ECROSKHIM LTD. fell within most of the thematic sections at the exhibition.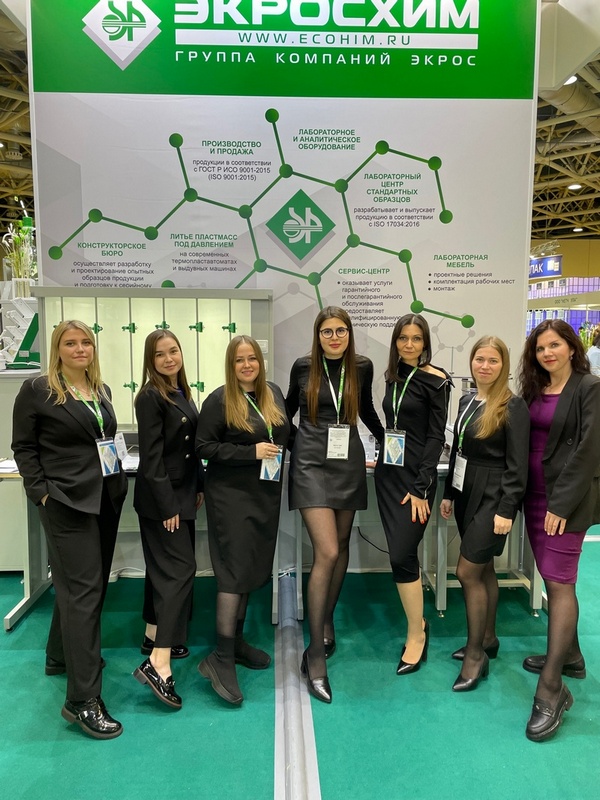 Therefore, our stand appeared to be immensely popular among the visitors and was always animated and crowded.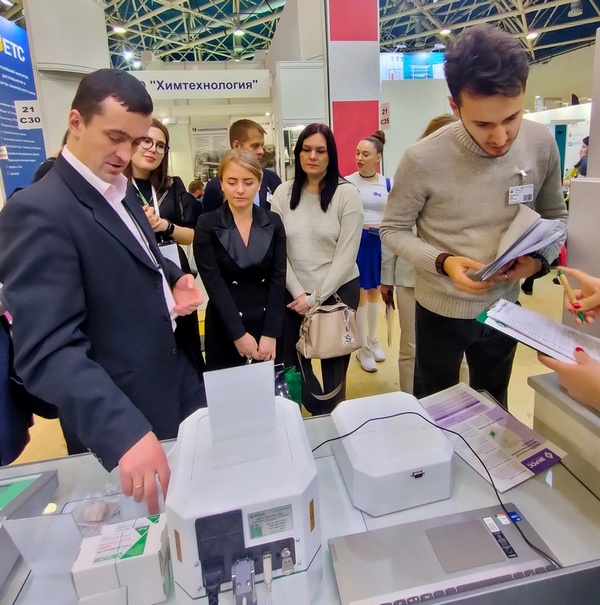 It was a great pleasure for our specialists to chat with the visitors and answer their numerous and field specific questions.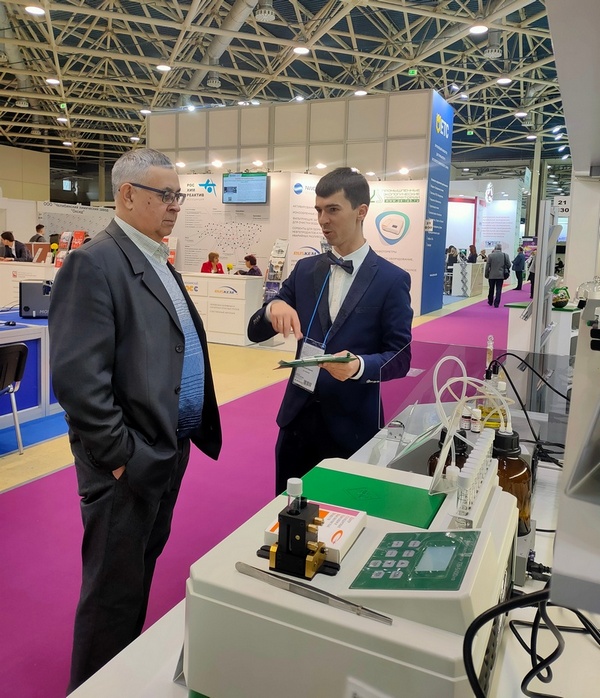 All 4 days of busy and effective work and vivid manufacturer-customer communication turned out to be most fruitful.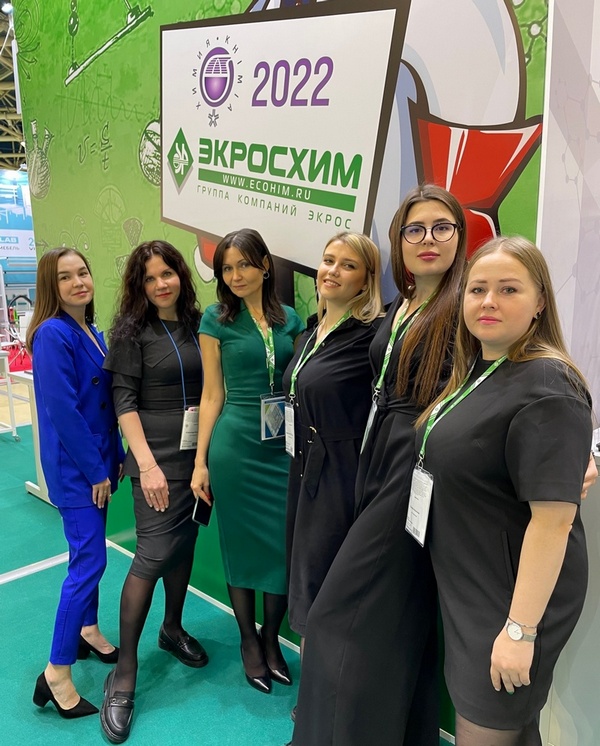 Our team always do our best to create comfortable, supportive and productive surroundings.
See you again at "Chemistry-2023"!
---