1000µl Universal tip (1000 pcs/bulk)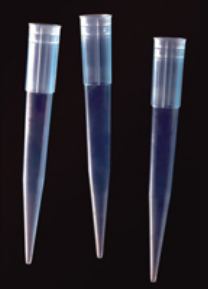 16 $ add to cart
Remainder: 201 pckg
unit number: 1.75.30.30.0096
ECOHIM Pipette tips are made of virgin polypropylene of high quality.
Pipette tips are supplied in bulks (1000 tips/bulk). Tips can be autoclaved (at a temperature 121°С and under a pressure of 1atm, usually about 15-20 minutes).
A pipette and a tip are of a single piece in the process of dosing.
Pipette tips shall be flat and have smooth surface without mechanical damages.
Pipette tips are not subject to compulsory certification because they are not measuring instuments.
Packaging:
Quantity: 1000 pcs.
Color: colorless
Dimensions, mm: 550х400х55
Weight, g: 840
Pipette tip:
Type: Universal (consistent with another types of pipettes)
Autoclavable at a t = 121°С
Volume range, µl: 100 - 1000
Retaining cone ? , mm - 8
Length, mm: 71.5
This type of pipette tips is consistent with the pipettes of other manufacturers.
---
1000µl Universal tip (1000 pcs/bulk) можно купить в нашем магазине с доставкой по России и СНГ. Для жителей Санкт-Петербурга предусмотрен самовывоз со склада ЭКРОСХИМ.
Мы гарантируем качество наших товаров. Увидеть сертификаты, свидетельства, лицензии, паспорта на оборудование вы можете в разделе «Документация». Вы получите методическое и сервисное сопровождение, гарантийное и постгарантийное обслуживание.
Мы постоянно разрабатываем и внедряем лабораторное оснащение: от посуды, аппаратов до мебели. Наша продукция высоко оценивается на российских и международных выставках.