Accreditation certificate ISO 17034:2016
05.10.2018
Dear colleagues,
We are glad to inform you that the laboratory center of ECROSKHIM LTD. where Certified Reference Materials are produced was ceritifed according with the requirements of International Standard ISO 17034:2016.
ISO Guide 34:2009 was changed to ISO 17034:2016. ECROSKHIM laboratory center was ceritified according with the requirements of ISO Guide 34:2009 as well from 2015 to 2018.
ISO 17034:2016 accreditation demonstrates technical competence for a defined scope and the operation of a Reference Material Producer (RMP) quality management system.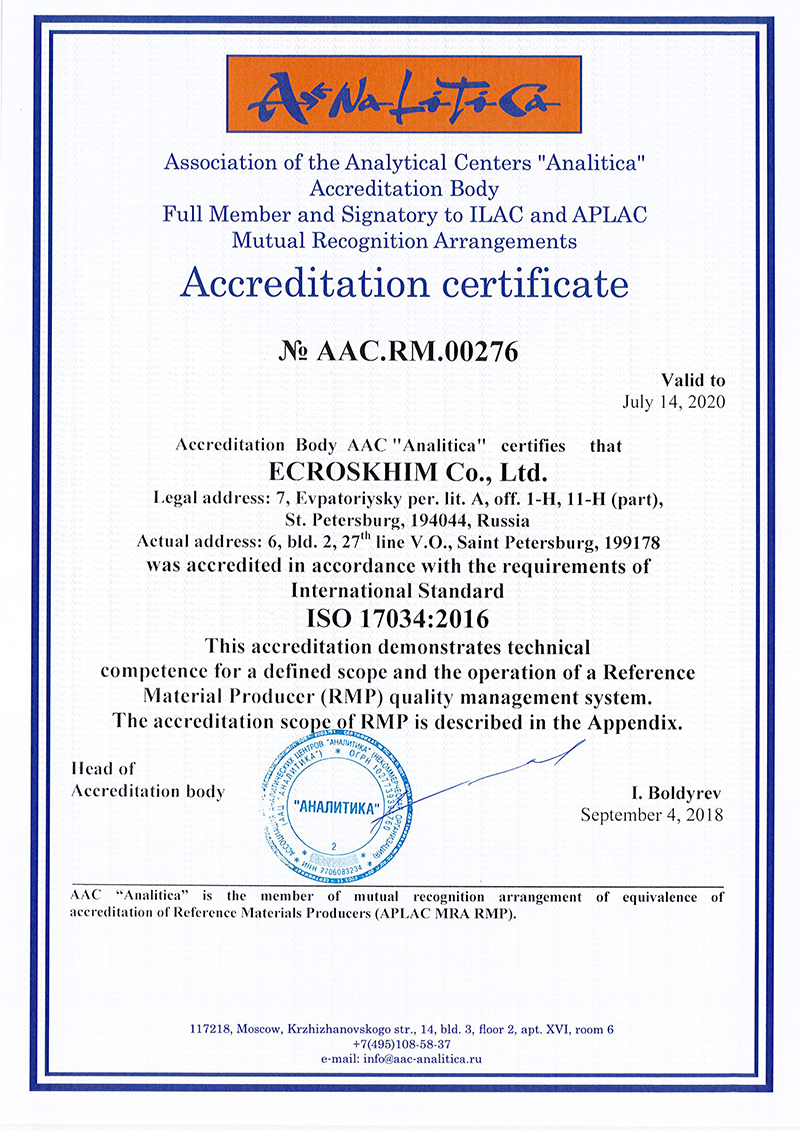 ---